In the fall of 2012 Michael David King worked with Image Brew and Amazon Studios to create the original comedy pilot Those Who Can't, a story of three misfit high school teachers played by Denver's Grawlix. As Production Designer, Michael was tasked with creating the look and feel of the fictional Buchannan High School: school mascot, signage, props, and even fake food for a cafeteria scene. Michael also functioned as Art Director, creating titles and promotional images.
In 2015, TruTV announced that it had ordered Those Who Can't as its first scripted sitcom.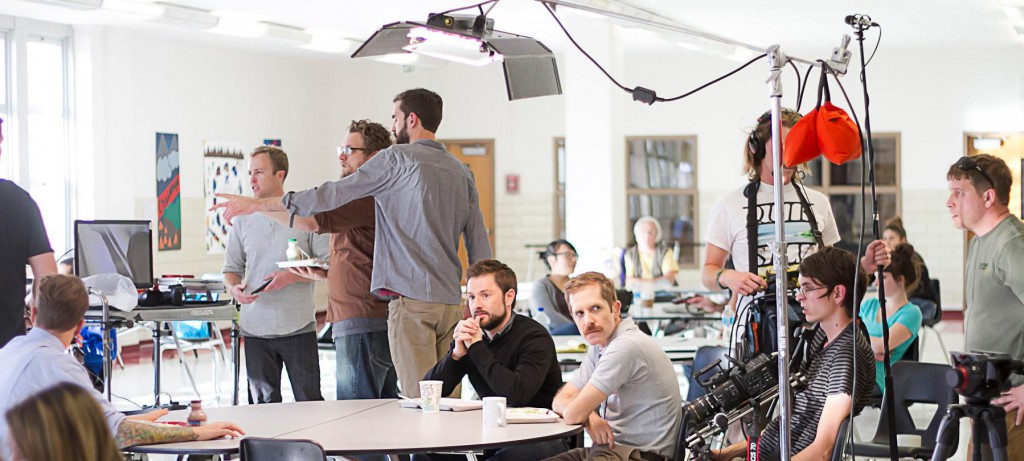 Michael David King on the set of 'Those Who Can't' with Director Evan Nix and The Grawlix.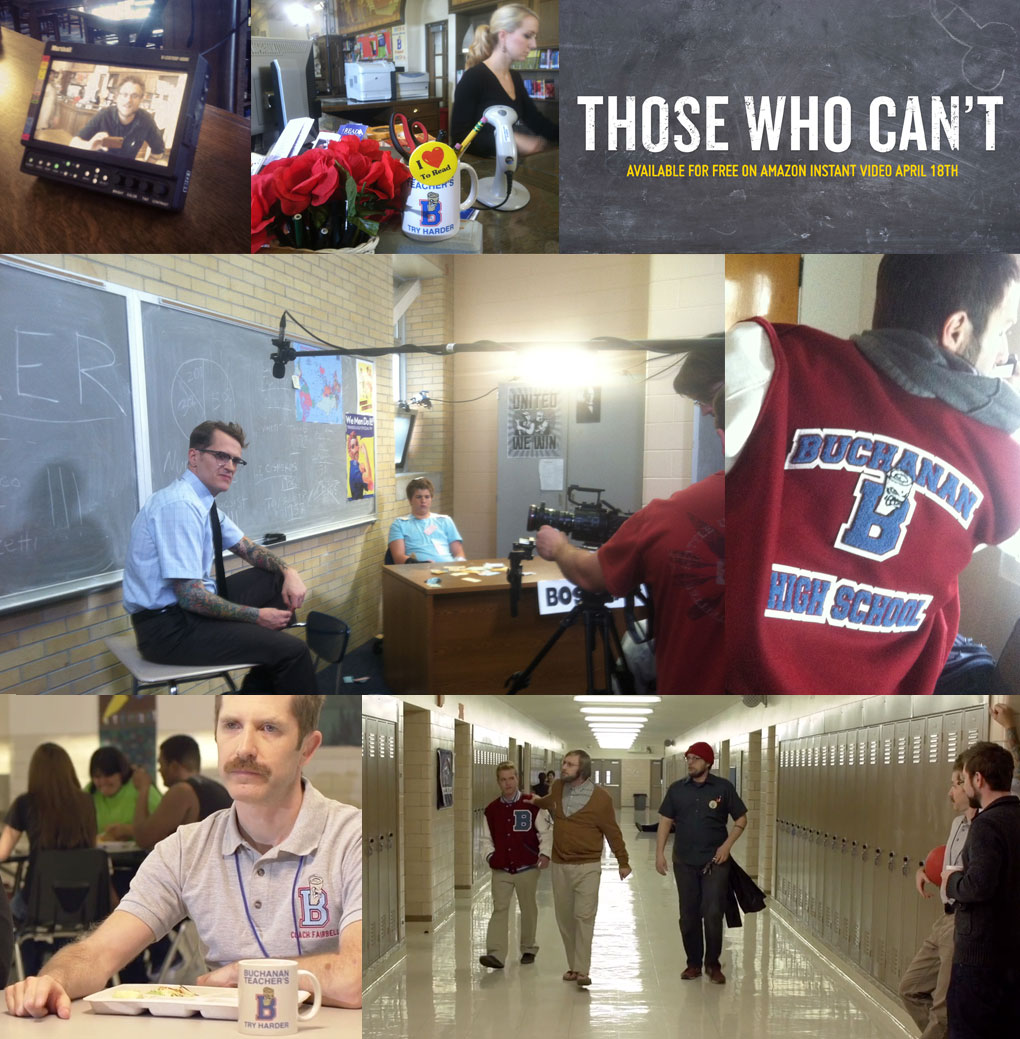 That janitor looks sort of familiar.