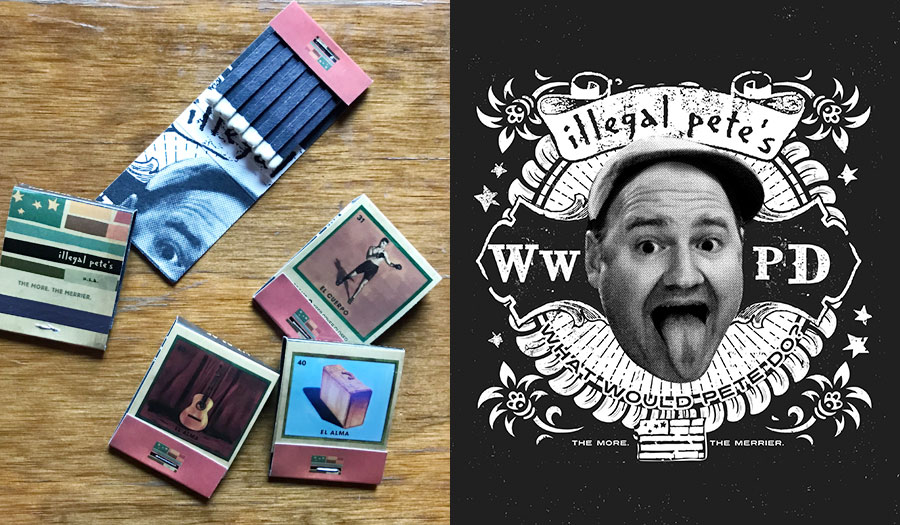 matchbooks
Since 2015 I've been the in-house Art Director for Illegal Pete's. I had been producing tons of art for Denver's comedy and band communities, and Pete's was always there, sponsoring shows, helping creatives, and investing in culture. After a few years as a contractor, they finally invited me aboard to share in the fun. At Pete's I've been involved with restaurant operations, music and comedy festivals, brand repositioning, and 2 total website renovations. I've had my hands in hundreds of cool projects, and here are a few of my favorites.
303 Day, a special day for all things Colorado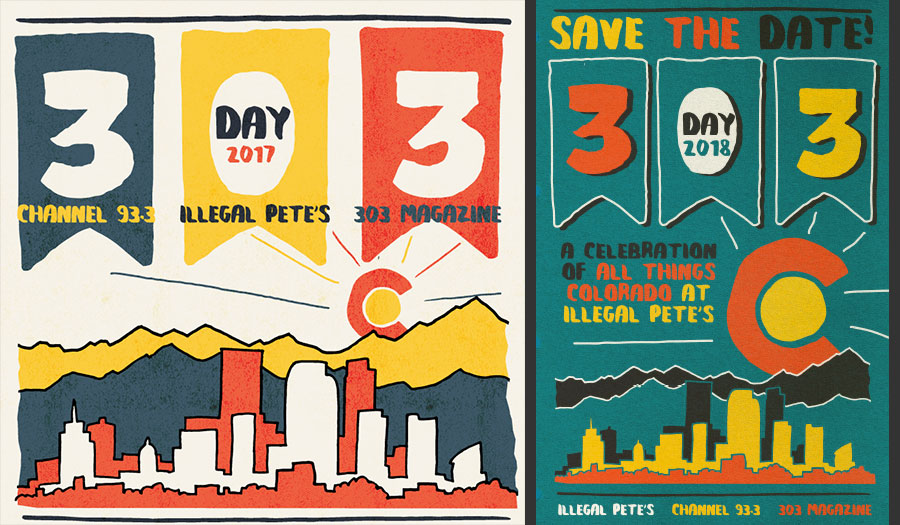 Illegal Pete's Catering Branding and various collateral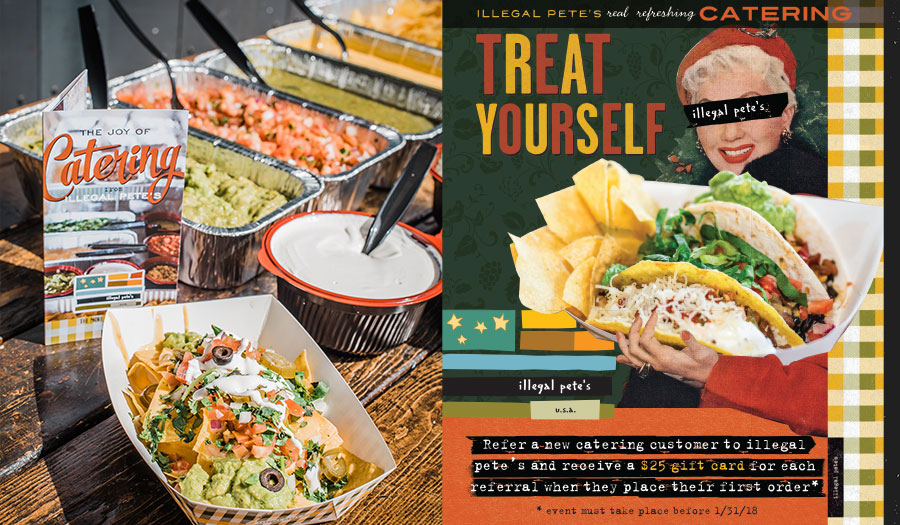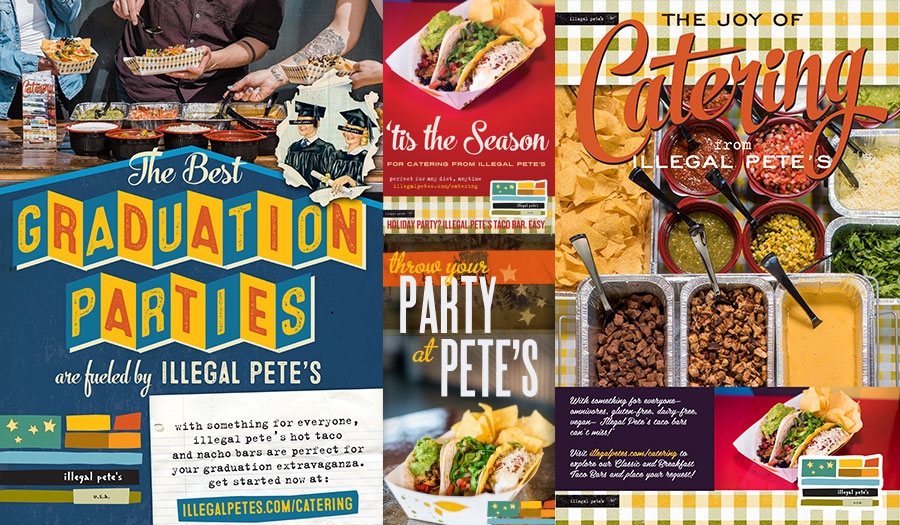 We started a music festival in Arizona, and I got to do branding and merchandise as well as spending a crazy few days working the fest in Tucson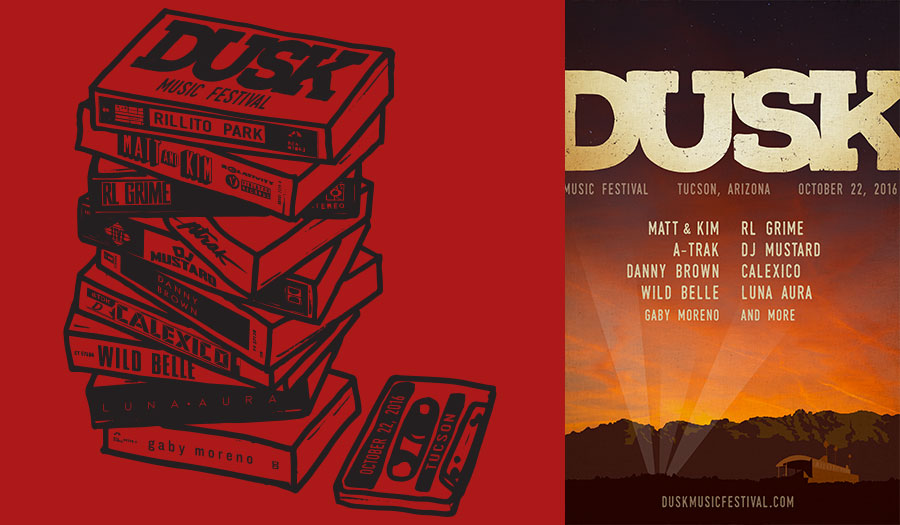 The Greater Than Social Club was an ongoing night of comedy and music at Lannie's Clocktower and 3 Kings.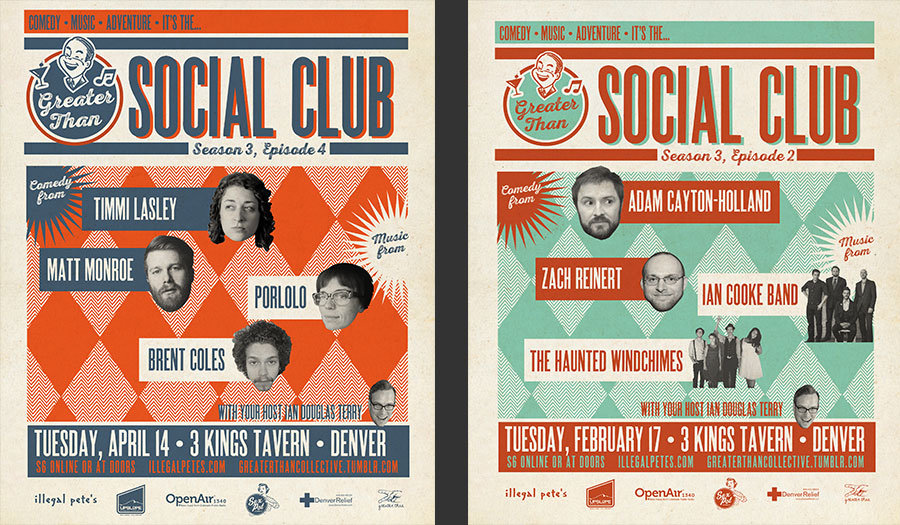 These collectible matchbooks depict the painted Loteria cards at each Pete's, but inside they fit together to form a secret message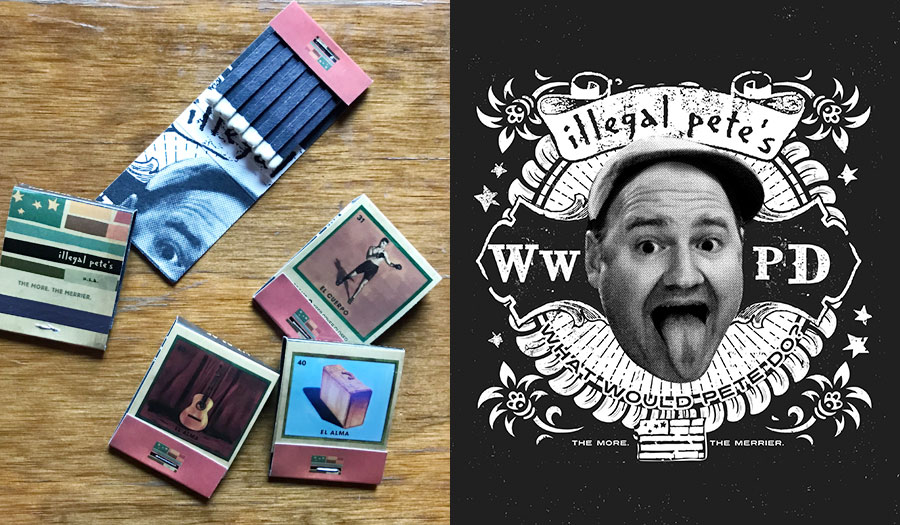 I redesigned the menu. Not just graphics, though: the entire logic of how we present our offerings took months to finesse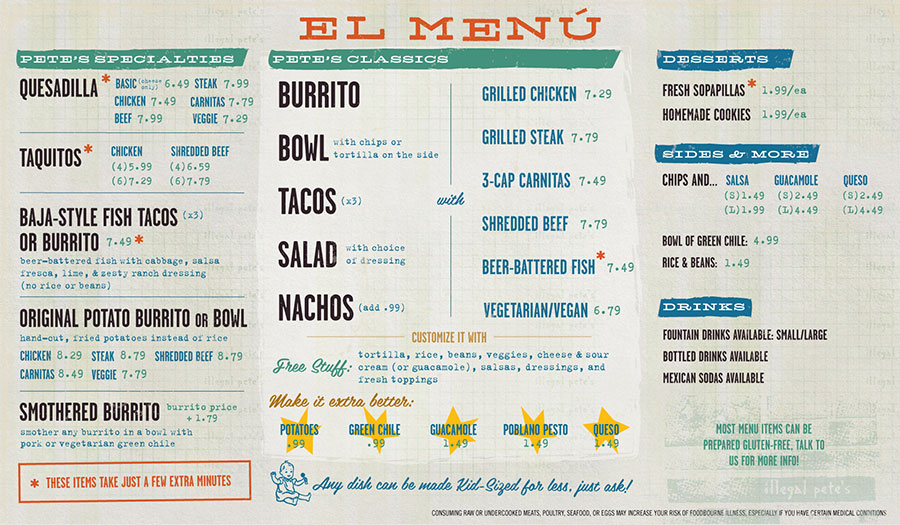 Some fun little evergreen marketing images about the care we put into our product.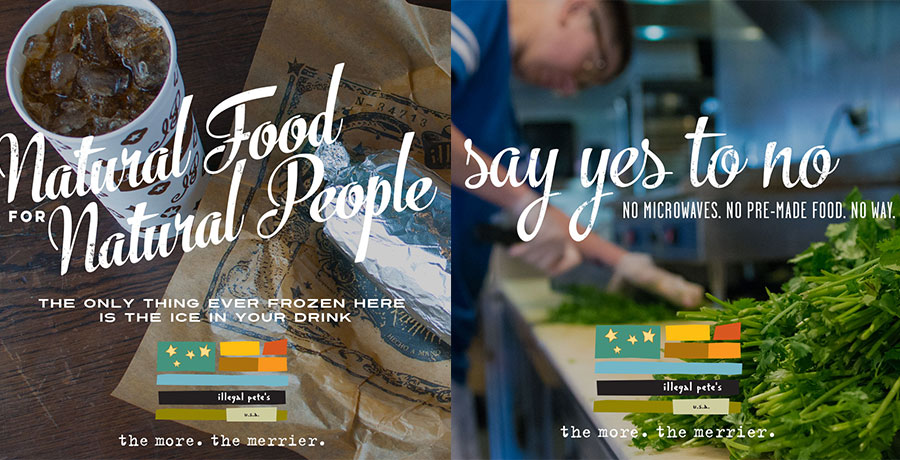 This is just a mockup, but we actually had a bunch of sweaters produced for our holiday party.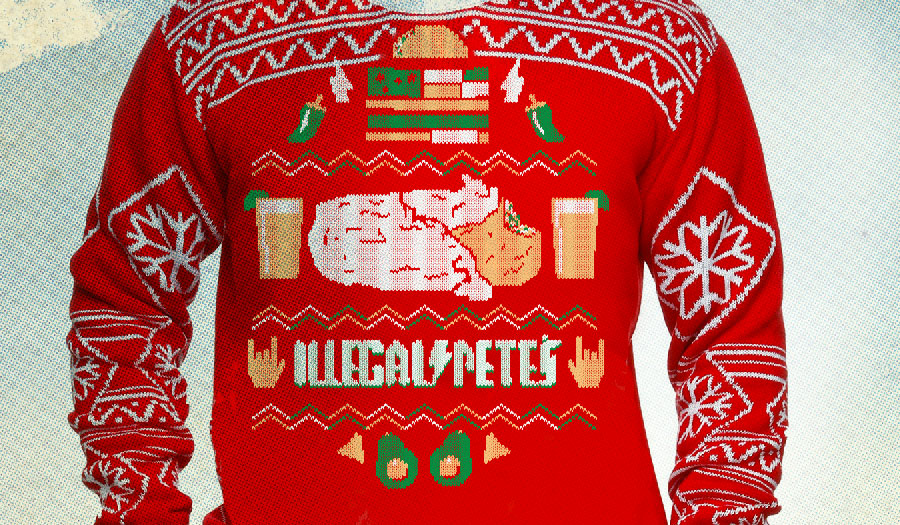 Shirts, shirts, shirts! I've lost track of how many shirts I've designed. Here are a few fun ones.
We threw Illegal Pete's 20th Anniversary Party at Red Rocks! I've heard a rumor we might try to do 25 there, also…